Separators
Separate fluids, solids and gases with outstanding precision and low running cost. Based on proven technology with a reputation for reliability in industries such as food, pharma, chemical, oil and wastewater treatment.
Liittyvät tuotteet
Huoltopalvelut
Kaikki
Biotekniikka ja lääketeollisuus
Elintarvike-, meijeri- ja panimoteollisuus
Energia
Kemikaalit
Koneet
Meriteollisuus ja kuljetusala
Sellu ja paperi
Teräs
Laitteiston suorituskyvyn parantaminen
Maailmanlaajuinen palveluverkostomme on tukenasi tarjojen osia ja osaamistaan missä ja milloin tahansa. Annamme sinulle mielenrauhan ja maksimoimme sijoitetun pääoman tuoton varmistamalla paremman käytettävyyden, toimivuuden ja optimoinnin. Voimme yhdistää palvelumme huoltosopimukseksi, joka takaa ennustettavan ja ongelmattoman toiminnan.
Miten voimme auttaa?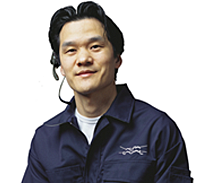 Lisätietoja halutessasi, ota yhteyttä meihin:

Alfa Laval Aalborg Oy
Puhelin: +358 10 838 3800
Sähköposti: spares.rauma@alfalaval.com
Parts & Service Marine
Puhelin: +358 9 804 041
Sähköposti: ps.marinediesel.nordic@alfalaval.com
Alfa Laval Nordic Oy
Puhelin: +358 9 804 041
Sähköposti: partsandservice.fi@alfalaval.com